| | |
| --- | --- |
| | Islander 36 Association |
---
Racing Compliance Certificates

Our Bylaws specify that Islanders wishing to race in the One Design series shall be in compliance with our racing rules, as certified by the Measurer on a Compliance Certificate.

You can obtain a Certificate by contacting our Measurer:
Kit Wiegman
1908 Schiller Street
Alameda, CA 94501
(510) 522-9800
wiegman-aerial@sbcglobal.net

You can read the Bylaws section for details, (Constitution & Bylaws) and click on the image of the certificate below to get a full sized copy to see what is measured and recorded. (To get clear detail, this is a large image file and may take several minutes to load completely.)

To encourage even more Islanders to come out and race, since the 2005 season the Board has invited Tall Rig Islanders to race with the fleet on a trial basis. This will be a one-year evaluation period to determine their compatibility with the standard-rig fleet. If you have questions, contact Lou Zevanov above.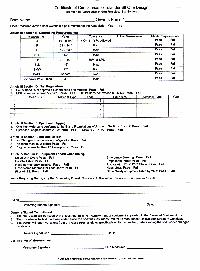 Compliance Form.