Home
Islander 36 Association
2009 Racing Schedule


Here's your 2009 Racing Schedule from Fleet Captains/Race Chair Tom & David Newton. It's got something for everyone!

This year we propose a ten race, three throw-out series for the Season's Championship series.

We also propose a second race series, The Spinnaker Cup (not to be confused with the Dr. Charles Ormand Cup). This is a four race, no throwout, series with spinnakers allowed. These four Spinnaker races will include races the association won't count for the Season Championship but for which we are already scheduled (paid) to start. These four races include both the race to Vallejo and back, the "Long" race of the season 2nd Half Opener and the last race of the Corinthian YC Season Closer, the "crazy eight" race.

Now is a good time to think about racing in 2009! Talk to the 2008 racers or Fleet Captains Tom & David Newton below. Start lining up a crew. Ask Tom or David for help in making your season entry if you haven't done it before. Here's a link to the YRA Sign-Up.

We'd like all past and a few new racers out there. If you haven't been measured, call our Measurer Kris Youngberg, (415-828-1833) to schedule your boat measurement so you can get a Measurement Certificate. It's an easy process, just call Kris at the above number (or email kris.youngberg@gmail) to get started. You can check out the requirements and process at Racer Certification

As an added incentive to get an islander & come race with us, we've got a 2009 Promotional program to boot!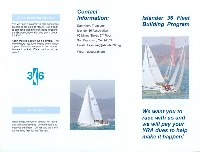 Page 1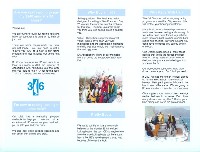 Page 2



It's a good idea to read (and reread!) the structure and Sailing Instructions for the YRA One Design Class Association (ODCA) series. A link is: ODCA Instructions..

Below our official Islander schedule you will find a list of other fun regattas you may want to consider. A link to the YRA web page for more information is provided.

2009 Islander 36 Races
Date
Season's Championship Races
Spinnaker Cup Races & Other Events
Saturday
March 21
Spring Meeting - San Francisco Yacht Club in Belvedere. Race Chair Tom Newton has organized a New Rules Clinic for the morning, before the lunch and Spring Meeting. That's a good reason to sail over on Friday night, or drive in early on Saturday. Cruisers are encouraged to attend - learn that the rules are easy and no barrier to coming out and enjoying some racing!! The Spring Meeting will cover the Race and Cruise programs for 2009.
Coordinators: Cruise Chair Team Anna Stewart & Carol Williams.
More details and the reservation form here.


Saturday
April 4
Sailing Clinic for Cruisers & Racers at Golden Gate YC. Details to be confirmed.
Saturday
May 2
Vallejo – race up, Vallejo YC. Great Party! - Spinnaker Cup Race
Sunday
May 3
Vallejo – race back, Vallejo YC - Spinnaker Cup Race
Saturday
June 13
(may be changed)
South Bay
2 Races
Saturday
June 20
TI/Mid-Bay
2 Races
Saturday
July 25
2nd Half Opener - long course (Central Bay/ Pt. Bonita/ S. Bay), Encinal YC - Spinnaker Cup Race
Sunday
July 26
2nd Half Opener - Central Bay/ South bay, Encinal YC
1 Race
Saturday
Aug 8
Southhampton
2 Races
Saturday
Aug 22
City Front
1 Race
Sunday
Aug 30
Knox
1 Race
Saturday
Sept 11-13
All Islander Rendezvous

Click to enlarge
The Estuary-The 2009 All Islander Rendezvous. Arrive Friday night if possible - dinner at the Oakland Yacht Club. Saturday, arrive by early afternoon for a fun race, with the cruisers as spectators - racers are invited to come for the day. Then dinner at Encinal Yacht Club, and finally, a Sunday breakfast at Oakland YC to finish it off. For those who have not spent time looking at other Islanders, you will be amazed at the variety of styes and the ingenuity with which owners have added great gadgets and conveniences to their boats. Why it's just like an All Islander Boat Show!
Details: Information & Reservation Form here.
Coordiantors: Rick & Sandy Van Mell
Saturday
Sept 26
Season Closer, Knox,
1 Race
Sunday
Sept 27
Season Closer Crazy Eight Race, Around Alcatraz & Angel, Corinthian YC - Spinnaker Cup Race
Saturday
October 3
GGYC - Nationals Regatta - 2 or 3 races
Notice of Race
Sailing Instructions
REQUIRED Entry Form
Nationals Awards, Nibbles & Celebration at Golden Gate YC! Cruisers welcome.
Saturday
Nov 7
Fall Meeting & Winners' Dinner - Oakland Yacht Club.
Details & Reservation Form
Coordinator: Vice Commodore Michele Williams
Date
Other Interesting Races
Sat/Sun
March 14/15
Big Daddy Race - Richmond YC, Southampton/Circle
Sat/Sun
July 18/19
Lipton Cup Race - GGYC/PICYA Lipton Series, City Front
Sat/Sun
August 15/16
Series with J120s - South Beach YC
Coordinated by Dan Knox.
Sat/Sun
October 24/25
The Great Pumpkin - Richmond YC, Southampton/Circle
You can find out more about these, and other, races on the YRA Master Calendar. Just scroll over to the far right of the table for a telephone and email contact for individual race information.


These races are sponsored and conducted by individual yacht clubs under the general rules of the YRA. The Islander Association simply has scheduled a start for Islanders in their races and assumes no liability for race events. It is the responsibility of each individual owner to decide if his or her boat and crew are suitable for a given event, and whether to participate, start or continue to race in any event.

For more information about racing, email 2009 Fleet Captains: Tom & David Newton.